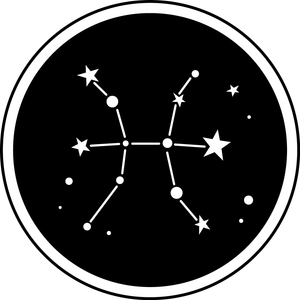 The Zodiac Box: Pisces
Regular price $70.00 Sale
The Zodiac Box is a one-of-a-kind gift box that features sex toys for Pisces. We consulted with tarot and astrology expert Katie McGuire to curate this eclectic set of items based on the romantic and sexual traits for imaginative Pisces. Products include a mix of mystical accessories and body-safe pleasure products curated with intention to invoke a head-to-toe sensory experience for mind and body. 

Pisces: February 18 - March 21
Element: Water
Ruled by: Neptune

Pisces are basically romantic magicians - with that said, sex with a Pisces can be downright intoxicating. However....sometimes this can indicate that a Pisces may not be able to replicate the same magical intimate experience twice. They have a burning desire to always try something different and new to keep them interested, while delivering intense pleasure. Some think that Pisces is a difficult astrology sign to please....whereas in reality, they may be just a little bit more of a challenge. And ultimately, that's a good thing. Who doesn't appreciate a good challenge in the sack? 

Top Qualities:
Love new things
Always seeking different sensations
Constantly changing interests
Deeply connected if with a partner
Can be self-centered on their own pleasure
Please allow 10-12 days for shipping.