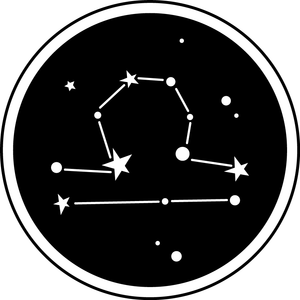 The Zodiac Box: Libra
Regular price $70.00 Sale
The Zodiac Box is a one-of-a-kind gift box that features sex toys for every astrological sign. We consulted with tarot and astrology expert Katie McGuire to curate this eclectic set of items, based on romantic and sexual traits for Libra. Products include a mix of mystical accessories and body-safe pleasure products curated with intention to invoke a head-to-toe sensory experience for mind and body. 

Libra: September 23 - October 22 
Element: Air
Ruled by: Venus

Known for a passionate demeanor (and a fiery temper at times), Libras can turn on the charm with zero effort in the bedroom. They are true pleasure seekers who want everything here and now! As their scale symbol predicts, Libras are very happy to balance out giving and receiving- but prepare yourself for the full-on side of love making. Additionally, a mental connection/stimulation is very necessary for Libra lovers to share with their partners. 
With a Libra, sex and intimacy is very much a case of all or nothing! (As it should be!)

Top Qualities:
Balanced Pleasure
Charming
Down to try anything! 
Enjoys traditional sex positions with their own spin on things
Too much passion? No such thing!

Please allow 10-12 days for shipping.