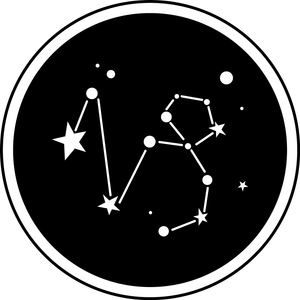 The Zodiac Box: Capricorn
Regular price $70.00 Sale
The Zodiac Box is the original, one-of-a-kind gift box that features sex toys for Capricorns. We consulted with tarot and astrology expert Katie McGuire to curate this box based on the sensual, intimate and romantic traits. This bespoke box includes a mix of creative accessories and sex toys that were thoughtfully-curated to invoke a unique sensory journey for the mind and body. 
Capricorn: December 22 - January 20
Element: Earth
Ruled by: Saturn

Capricorn is all about creating memories and pleasurable experiences to look back on. Not in it for a quick bit of pleasure, they enjoy immersive intimate experiences. Even if they are under pressure to perform, you will rarely see the Capricorn crumble. Beneath the Cap's exterior is a very soft, squishy center that is all about sensual exploration. They can hold back some of their desires, so this Zodiac Box is a great opportunity to expand their comfort zones and explore their passions a little deeper.

Top Qualities:
Need a little nudge to try new things
Never 'go through the motions'; they love fully
Sensual
Endearing natures
Romantics
Please allow 10-12 days for shipping.