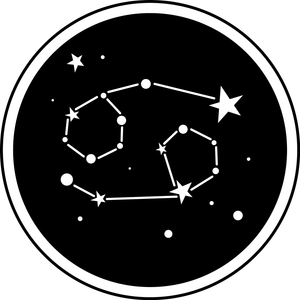 The Zodiac Box: Cancer
Regular price $70.00 Sale
The Zodiac Box is the original, one-of-a-kind gift box that features sex toys for the Cancer sign. We consulted with tarot and astrology expert Katie McGuire to curate this box based on the sensual, intimate and romantic traits for every sign. These products - which include a mix of eclectic accessories and sex toys, have been thoughtfully curated to invoke a unique sensory journey for the mind and body. 
Cancer: June 23 - July 23
Element: Water
Ruled by: The Moon

Cancer is always seen as the most loving and home based sign; in the bedroom they aren't much different. They are all about showing their devoted love as sensually and completely as possible. If their partner has emotional wounds, Cancer sees love making as an opportunity to heal them. Bondage is a great way for Cancers to explore, as it develops their strong feelings of trust and sensuality. If you really want to intensify this feeling, grab a blindfold and let sensations do the talking.

Top Qualities:
Trust based
Sensual
Focus on giving not just receiving
Can be intimidating lovers when fully open as they love so deeply
Can appear innocent but the bedroom says otherwise
Please note: Each box is hand-assembled and blessed prior to shipping.
Please allow 10-12 days for shipping.